Our Committee
Dave Shirvell is our secretary he is a local resident and will be happy to hear from you if you would like any information on the society.
Members of committee:
David Wise (Chair)
Greville Thomas (Vice Chair)
Dave Shirvell (Secretary)
Chris O'Connor (Minutes Secretary)
Deb Alldis
Jeremy Butler
John Caird
John Dewar
Committee meetings
5th Feb 2014
14th May 2014

Our Chairman
The NGCPS started in 1995 David Wise has been our Chairman for most of those years. He is dedicated to the community, and is the Pastor of the Baptist Church in Greenford.You can contact him or any of the committee by e-mail.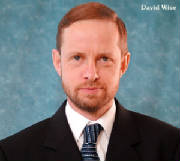 AGM
4th June 2014
AGM
held at
Visitors Center
Northala Fields
Northolt
starting at 7.45